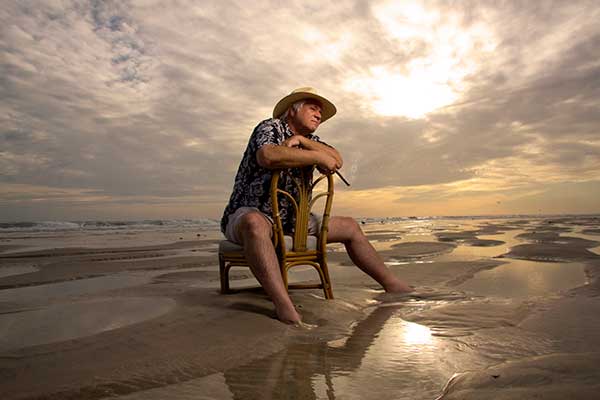 Did you know that your "About Me" page is one of the most viewed pages on your site? Well, statistics say it is. If you have Google Analytics set up, or are using the simple stats package in WordPress's Jetpack, take a moment to check it out.
Yep… told ya.
Now what do we do about making our "About Page" the best it can be so we can use it to…
Oh yeah… the first thing we have to decide is what we are using the About page for.
To introduce you to new clients? To keep current clients entertained? Is the goal of your About page to let people know a little bit about your personality, or to make a bold, artistic statement? Or simple lead generation.
Your reasons and strategies are your own, but make sure you have them deeply implanted in your overall online presence.
There are many reasons one should have an about page strategy, but probably the most important is that it is one of the most popular pages on your site or blog.
And that makes it imperative that it be standout… and accomplish your goal.
1. Get a great photograph. Seriously. And don't get some boring, headshot looking thing with no personality. Find a way to get something cool, something that lets the people viewing it see your personality.
Because personality is very important online.
2. Write something that fits YOUR personality. Are you fun to work with? Are you a little irreverent, or are you very corporate controlled? Speak in your own voice, and please, for heaven's sake do not draft some sort of resume sounding crap like "Don Graduated Summa Cum Laude with a BS in BS. He then got a job at an ad agency that rolled out BS and created an ROI for their clients that far surpassed the… " Just don't.
3. Introduce yourself as you would to someone standing right beside you. You wouldn't turn to them and say… "About Me"… I was born as a child and then attended… blah blah blah. Let the reader know right now and right there on the page WHY they should get to know more about you – AND your product/service/company. I use the tab "About" but you can see I introduce myself in a far different manner than a 'tab' would.
Photographer Nick Onken uses a couple of paragraphs to describe his fun-loving, natural approach to the work he does. Designer Craig Morrison uses big type, and modern graphics along with a very fun photograph to let people know a lot about his personality. Jared Christianson and Kohl Vinh take a more modern look at their About pages.
Right away you know who Erika Napolitano is when you begin to read her About page. Personality.
4. Entertain and Inform: Let them know what you are planning on providing for them when they read your About page… Not a long tome, but a short couple of lines to inspire, coach, teach and invite interaction. If this is a challenge, have someone work with you to make that happen… and yeah, it really is important.
5. Tell your story. Not a novel, or a novella… or even a short story… in as few words as necessary, engage your readers with who you are and your story. Story is more important than resume bullets, what school you went to, or how many awards you have receive. It is the authentic you, and it must come across in your words, typography and photographs/graphics.
Work your about page continually until it is as authentic and perfect as you can get. Then change it up now and then by adding clients, or gigs you have done, or cool stuff you are working on… in other words, your story keeps getting better, so do not forget to update it on your website or blog. You can even schedule it in for a once a month checkup… got something new to share about you? Great.
Your About page is the perfect place to keep your story going.
6. Remind the visitor of how they can stay connected. If you have a newsletter, have a link to the sign up. If you want the visitor to consider RSS feeds for your posts, remind them there. Make your pitch for a gig, or continued engagement at the point where you are being you – and remind them WHY they should stay connected.
They should stay connected, right? Right?
Asking them to stay connected to you through an RSS feed, or an email notification or newsletter means you are inviting them in. And that means committing to keeping cool stuff on your site for them to visit.
Invite them to your other sites… Instagram, Tumblr Blog, Facebook, Pinterest or Twitter… even G+. People like to engage others in many ways… if you only have one point of contact, it is possible that you are letting some folks slip through the spaces between. Visual people may love your Instagram and Pinterest, while those who want to know more about you personally may want to connect on Facebook or G+. Go where your customers are… and be there with them.
Your About me page should be a fantastic place for visitors to get to know all about you.
Make yours fantastic… and have fun with it too.