I helped William Cohea with his website, logo and ID, email templates and marketing plan. We also did a book of images from an Adirondack trip he made in the summer. The book is for downloading by art directors, clients and anyone who loves the mountains.
This is one of the portfolio pages for William's site.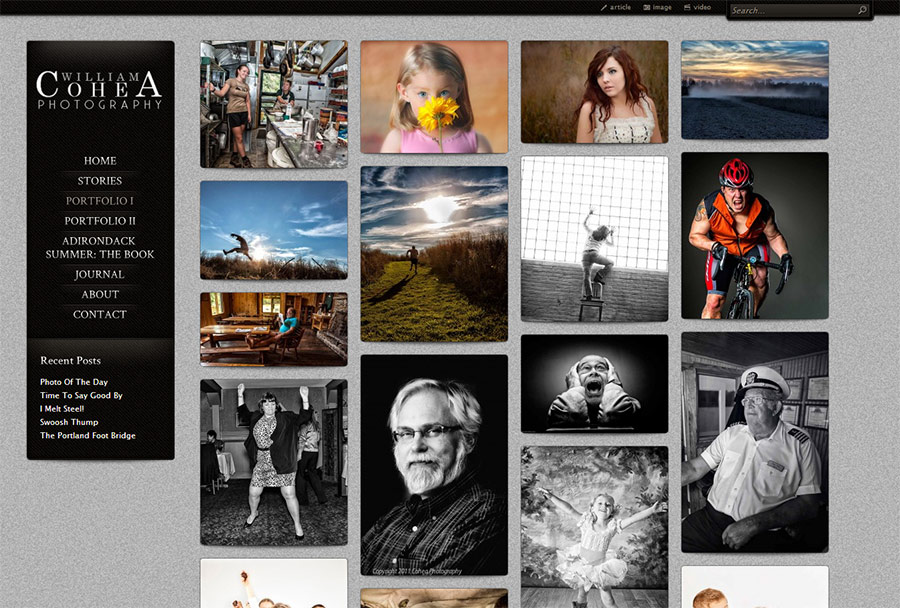 Adirondack Summer, by William Cohea: An E-book for marketing and fun.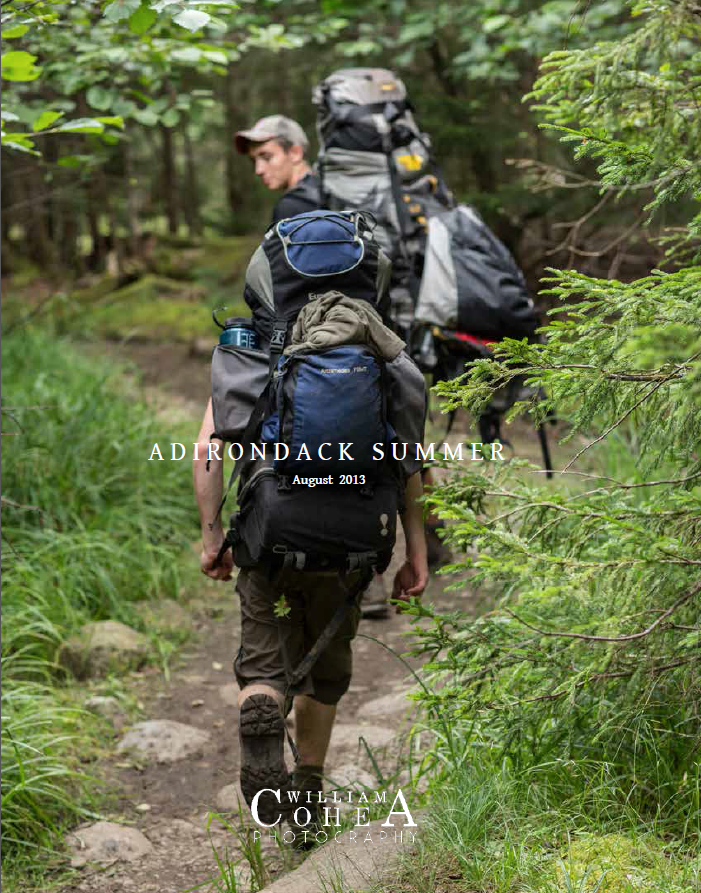 This E-Book is free and available at William's site.
This is the E-Mail Template we are using for William's ongoing marketing campaign.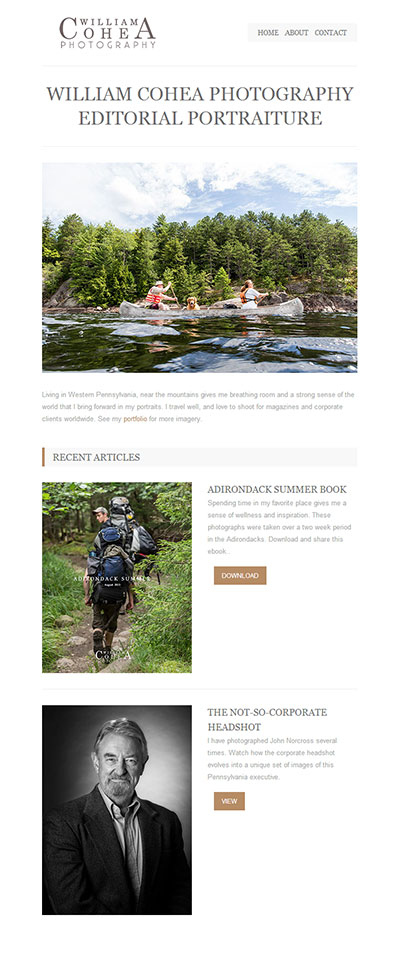 For more information on my full coaching/design engagements, use the contact page.