Bruce is one of my Project 52 members, and he is launching his commercial photography business in a very tough market. We knew going in that in order to position himself in a way to create cash flow, there would have to be a wide ranging portfolio. We have worked on creating more still life and product, as well as adding real estate for an energetic market.
We chose a very big website approach for him. Big images on the home page welcome the visitor with a wide selection of images from landscape and product to still life and lifestyle.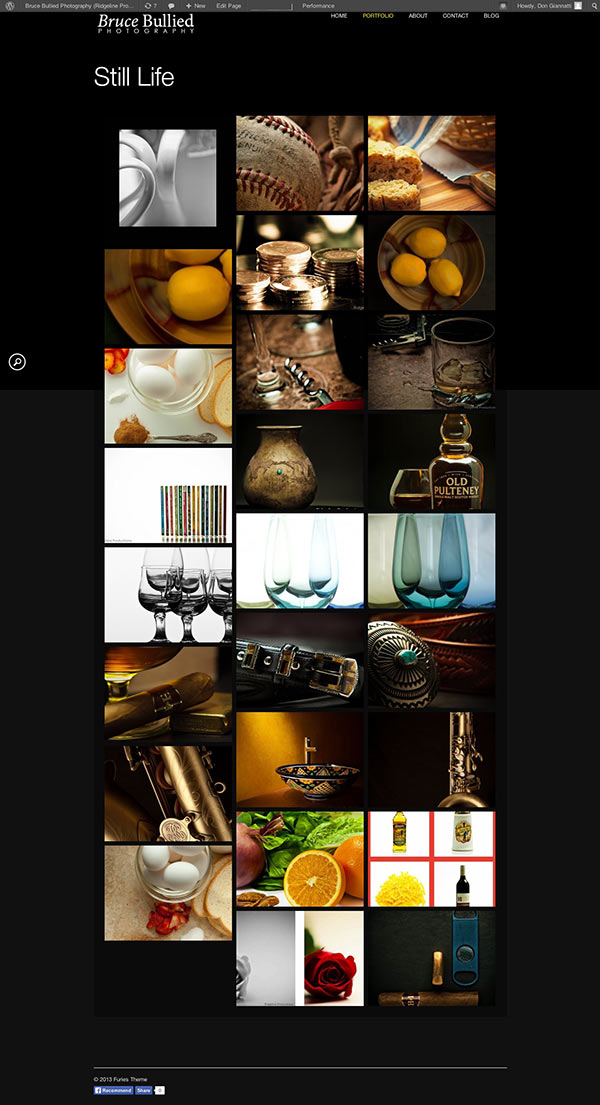 Bruce brings a lot of experience as a shooter to the process, and now we are working on his marketing campaign. First out the door was a real estate card for drop off to agents and brokers. It was met with some success, and has resulted in some jobs with a client that has brought repeat work back in.

Bruces Business Cards… simple, direct and clean. We wanted to position him with something that was studio related. Too many photographers in Winnipeg have landscape image business cards, and we wanted so have Bruce appear more sophisticated in his presentation.

Next up is an email campaign. The template will be entered into the Mailchimp account and sent to prospects as they are brought in. There will be a welcome email, as well as a campaign. The campaign is scheduled for every 8 weeks to allow for plenty of follow up between mailings.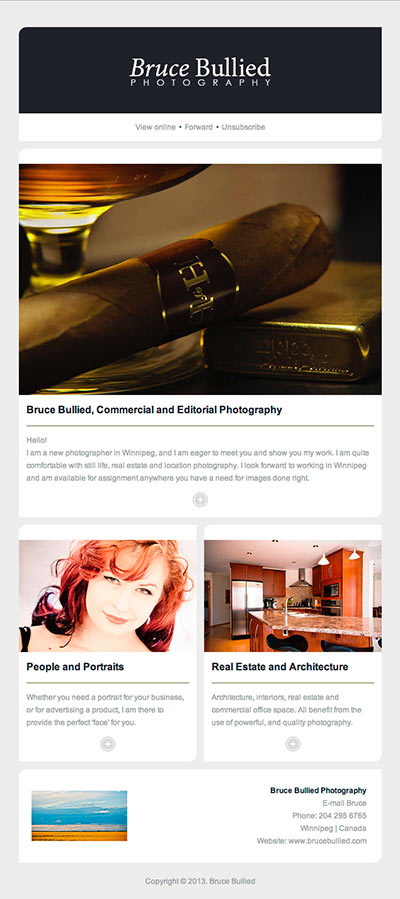 Visit Bruce's website at www.brucebullied.com.