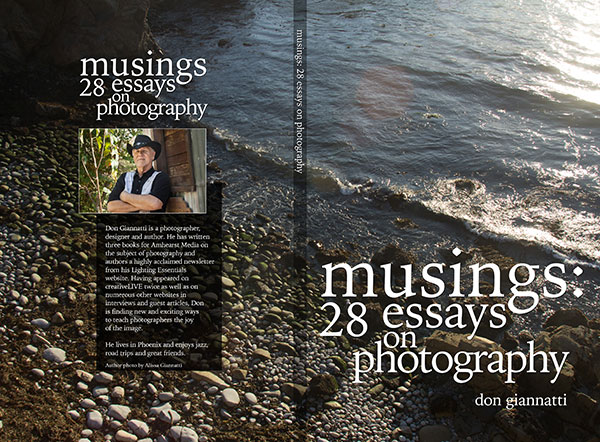 My new book, "Musings: 28 Essays on Photography" is now on Amazon and available for Kindle apps.
I have made it free for the entire launch weekend. I hope you take the time to download it before the price goes up to the extravagant rate of four bucks…
January 24, 25, 26 the book is free.
Please leave a review… they are the most important things we authors can work with on Amazon.
Enjoy.